February 18, 2015
Dietary Tips for Erectile Dysfunction
the Renal and Urology News take:
In addition to seeking medical treatment, men with erectile dysfunction or at risk for the condition should adopt a healthier lifestyle, reminds Tamara Duker Freuman, a registered dietitian and blogger for U.S. News & World Report. Erectile Dysfunction may signal underlying cardiovascular disease (both can result from inflamed and diseased blood vessels), so it makes sense that heart healthy eating and exercise could benefit patients with both conditions.
Some recommendations doctors might share with their patients:
Adopt a Mediterranean diet rich in fruits, vegetables, legumes, whole grains, nuts, olive oil and fish (and skip fatty meats and dairy foods and excess sugar and sodium). Plenty of studies over the years have confirmed the benefits of a Mediterranean style of eating, including anti-inflammatory effects and healthier blood pressure.
Exercise at least 30 minutes a day. Making a habit of exercising may boost HDL cholesterol levels and lower the risk of erectile dysfunction. It may also increase nitric oxide levels, thereby easing blood pressure.
Drink beet juice a few hours before having sexual intercourse. Beets are a naturally rich source of nitrates, which relax blood vessels and help control blood pressure. As beet juice may interact with medications, such as PDE-5 inhibitors (sildenafil citrate, tadalafil and vardenafil, marketed as Viagra, Cialis and Levitra), this tip may not be appropriate for everyone. Doctors need to assess the potential benefits and harms for each patient.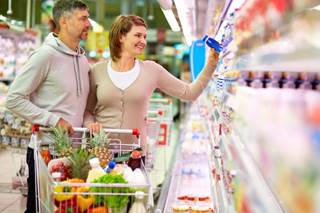 Adopting a healthy diet may influence the risk of erectile dysfunction.
Erectile dysfunction is not commonly thought of as a diet-related condition, but rather an unfortunate – albeit inevitable – medical phenomenon related to either age or prostate disease. This assumption is bolstered by the fact that most men with the condition are treated with a little blue pill and sent on their merry way without further conversation about the benefit of dietary or lifestyle change. In many cases, however, erectile dysfunction is very much the result of dietary patterns, and can be an early warning signal of more serious health risks…
This article originally appeared
here.
NEPHROLOGY & UROLOGY NEWS