October 12, 2015
Bariatric Surgery Can Lead to Increased Suicide Risk
This article originally appeared
here.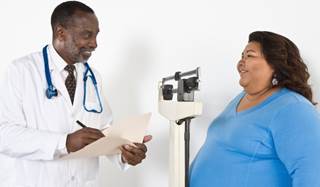 Life changes that follow can make it hard for patients to cope.
(HealthDay News) -- Some patients who have bariatric surgery may be more likely to attempt suicide following the procedure, according to a study published online in JAMA Surgery.
Junaid Bhatti, M.B.B.S., Ph.D., of the Sunnybrook Research Institute in Toronto, and colleagues tracked 8,815 patients in Ontario for 3 years before and 3 years after undergoing bariatric surgery. Out of that group, 111 patients had 158 self-harm emergencies during the follow-up period. Most of the suicide attempts occurred in the second and third year after the surgery. The researchers found that 93% of those suicide attempts occurred in patients diagnosed with a mental health disorder prior to surgery. The most common type of suicide attempt was an intentional overdose, which occurred in 73% of cases.
The researchers said that previous studies have pointed to several possibilities for why this is so: changes in alcohol metabolism after surgery; a substitution of substance misuse for food; increased stress; and changes in the levels of hormones that might affect the likelihood of depression and suicidal behaviors.
The findings point to the need for improved screening of candidates prior to bariatric surgery and better follow-up care in the months after, Amir Ghaferi, M.D., director of bariatric surgery at the Ann Arbor Veterans Administration Healthcare System in Michigan, who co-wrote a commentary accompanying the study, told HealthDay. "We don't really have a good way of screening these people," he said. "We don't have a good standard."
Sources
Bhatti, JA; Nathens, AB; Thiruchelvam, D; et al. JAMA Surg. published online October 07, 2015; doi: 10.1001/jamasurg.2015.3414.