October 08, 2015
Waist-to-Height Ratio Best Predictor of Metabolic Syndrome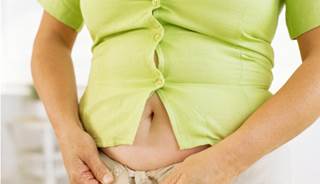 Metabolic Syndrome was present in 74.5% of the cohort.
Waist-to-height ratio may be a useful anthropometric predictor of metabolic syndrome (MetS) in patients on maintenance hemodialysis (HD), a new study suggests.
Jacqueline Costa Teixeira Caramori, MD, PhD, and colleagues at the Universidade Estadual Paulista in São Paulo, Brazil, conducted a cross-sectional study of 98 maintenance HD patients (mean age 57.8 years, 54% male). MetS was present in 74.5% of the cohort. Patients with MetS had increased accumulation of abdominal fat and general obesity. Waist-to-height ratio was the best independent predictor of MetS, followed by waist circumference and body mass index, the researchers reported in Nutrition in Clinical Practice (published online ahead of print).