January 14, 2015
Shift Work Boosts Diabetes Risk Among Black Women
the Renal and Urology News take:
The risk of type 2 diabetes is higher among African American women working the night shift, according to a recent analysis of the Black Women's Health Study. The more years spent performing shift work, the greater the hazards.
The results could not be fully explained by obesity and other lifestyle factors. Investigators are currently exploring the role of genetics.
The findings, published in Diabetologia, are similar to results from the Nurses' Health Study, which examined diabetes risk in Caucasian female nurses performing shift work.
Physicians should discuss the potential consequences of working the night shift, such as disruption of circadian rhythms or few sleep hours, with their patients, who may be able to adjust their work hours and/or get more sleep.
For the current study, the researchers analyzed results from 28,041 black women, 38% of whom had worked night-shift jobs. Between 2005 and 2013, a total of 1786 women older than age 30 reported a new diagnosis of type 2 diabetes.
After adjusting for a variety of factors, the risk of diabetes was still 23% higher for women who performed shift work for 10 or more years and 22% higher for those who ever worked the night shift.
Black, female shift workers younger than age 50 appeared the most likely to develop diabetes, but this could be a statistical difference rather than a clinical one.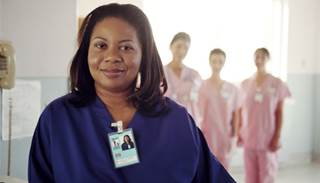 The risk of diabetes was 22% higher for African American women who had ever worked the night shift.
Working the night shift raises the risk of developing
type 2 diabetes
among African American women, a new study finds.
"Our findings from the Black Women's Health Study contribute to the observational literature that consistently demonstrates a relationship between disruption of circadian rhythms and long-lasting adverse effects on metabolism, such as obesity and type 2 diabetes mellitus," lead author Dr. Varsha G. Vimalananda (Boston University School of Medicine, Massachusetts) told Medscape Medical News.
She advised, "Clinicians should discuss the adverse metabolic consequences of shift work and sleep disruption and sleep loss in general with patients, [who] may have some choices…
This article originally appeared
here.
Newsletter Signup
NEPHROLOGY & UROLOGY NEWS
Renal and Urology News Articles