November 30, 2015
Intraplaque Hemorrhage Common in Type 2 Diabetes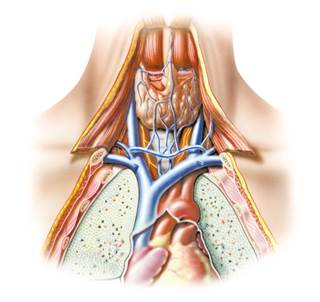 IPH seen in 23.3% of patients; vessel wall volume significantly different in IPH positive vessels.
(HealthDay News) -- Intraplaque hemorrhage (IPH) is prevalent in 23.3% of asymptomatic patients with type 2 diabetes, according to a study presented at the annual meeting of the Radiological Society of North America, held from Nov. 29 to Dec. 4 in Chicago.
Tishan Maraj, MBBS, from the Sunnybrook Research Institute in Toronto, and colleagues recruited 159 asymptomatic patients with type 2 diabetes who underwent baseline 3-dimensional magnetic resonance imaging for visualization of IPH. VesselMASS software was used to determine carotid artery vessel wall (VW) volumes and IPH volumes for a standard 32 mm segment centered at each carotid bifurcation.
The researchers found that the prevalence of IPH was 23.3%, with IPH seen in both carotid arteries of 5 patients. VW volume was significantly different for IPH-positive carotid arteries versus IPH-negative arteries; after adjustment for disease duration, smoking, blood pressure, and medications, the correlation was independent from other factors that affected VW volume (age, sex, and body mass index).
"It was surprising that so many diabetic patients had this feature," Maraj said in a statement. "We already knew that people with diabetes face 3 to 5 times the risk of stroke, so perhaps IPH is an early indicator of stroke risk that should be followed up."
Source