March 30, 2015
Antibiotics Linked to Higher Risk of Diabetes
This article originally appeared
here.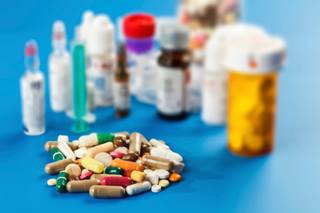 Data on 1 million people suggest a higher risk of the illness linked to changes in gut microbes.
(HealthDay News) -- Repeated use of certain antibiotics may increase a person's risk for type 2 diabetes, new research suggests. The study was published online in the European Journal of Endocrinology.
Researchers analyzed data from 1 million people in the United Kingdom and found that those who were prescribed at least 2 courses of 4 types of antibiotics -- penicillins, cephalosporins, quinolones, and macrolides -- were more likely to develop diabetes. The risk of diabetes rose with the number of antibiotics prescribed.
2 to 5 courses of a penicillin increased the risk of diabetes by 8%, while more than 5 courses increased the risk by 23%. 2 to 5 courses of quinolones increased the risk of diabetes by 15% percent, and more than 5 courses increased the risk by 37%, the researchers found. The higher risk of diabetes associated with the antibiotics was determined after adjusting for other diabetes risk factors such as obesity, smoking, coronary artery disease, and infections.
"While our study does not show cause and effect, we think changing levels and diversity of gut bacteria could explain the link between antibiotics and diabetes risk," senior author Yu-Xiao Yang, M.D., of the University of Pennsylvania in Philadelphia, said in a journal news release. Lead author Ben Boursi, M.D., of the Mount Sinai Beth Israel Hospital in New York City, told HealthDay that "gut bacteria have been suggested to influence the mechanisms behind obesity, insulin resistance and diabetes in both animal and human models. Previous studies have shown that antibiotics can alter the digestive ecosystem."
Source