August 31, 2015
Antibiotic Use Tied to Type 2 Diabetes Risk
This article originally appeared
here.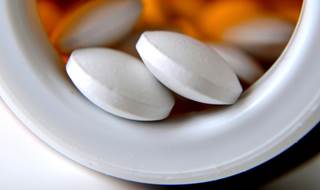 Researchers don't know if the drugs signal developing disease, or contribute to it.
(HealthDay News) -- Taking antibiotics might increase the risk of developing type 2 diabetes, new research suggests. The study was published online in the Journal of Clinical Endocrinology & Metabolism.
Kristian Hallundbaek Mikkelsen, a medical-doctoral student at the Center for Diabetes Research at Gentofte Hospital and the University of Copenhagen, and colleagues tallied antibiotic prescriptions filled by more than 170,000 Danes with type 2 diabetes and about 1.3 million other adults between 1995 and 2012. The men and women were identified using records from national health registries.
Individuals diagnosed with type 2 diabetes filled an average of 0.8 antibiotic prescriptions annually, compared to 0.5 a year among those who didn't develop diabetes. The more prescriptions, the more likely those people were to have type 2 diabetes, the researchers found. Those who took an antibiotic, regardless of the type, were 50% more likely to get a diabetes diagnosis if they had filled 5 or more prescriptions compared to those who filled none or 1. Narrow-spectrum antibiotics such as penicillin V conferred a slightly higher risk than broad-spectrum antibiotics.
What drives the higher risk for diabetes isn't clear, Mikkelsen told HealthDay. It's possible that the condition develops over time, increasing the risk of infection -- and need for antibiotics -- before an actual diabetes diagnosis, he said. Or, perhaps repeated infections somehow increase diabetes risk, or exposure to antibiotics boosts the odds.
Source