November 01, 2011
Examining the Pharmacoeconomics of Advanced Prostate Cancer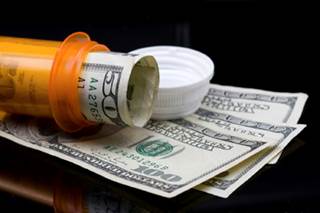 Examining the Pharmacoeconomics of Advanced Prostate Cancer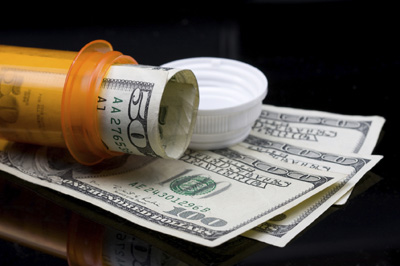 Case Study: The Need for Cost-Effective Treatment
T.M., a 63-year-old male, presents with a PSA of 272 ng/mL. A biopsy reveals adenocarcinoma; a bone scan, diffuse metastatic disease. A CT scan of the abdomen and pelvic region shows retroperitoneal adenopathy. Androgen blockade is recommended.
T.M.'s physician recommends a week of bicalutamide prior to administration of leuprolide. T.M. states he cannot afford the cost of bicalutamide. His physician highlights the potential adverse effects (primarily testosterone flare) of androgen blockade in the absence of an antiandrogen, and T.M. agrees to begin with a 30-day LHRH agonist injection so potential side effects can be monitored.
At T.M.'s one-month follow-up visit, his testosterone level is 6 ng/dL. After two consecutive monthly injections of leuprolide, he asks about any other options, as the costs of his co-payment and getting to the office are becoming untenable. After some discussion, T.M. switches to a six-month depot LHRH agonist injection and is advised to return in three to four months and to report any adverse effects.
---
Navigating physician 
reimbursement

Since Medicare coverage begins at age 65 years (or under 65 years with certain disabilities), most men with PCa will likely be covered financially if they are Medicare eligible. Part A is hospital insurance; Part B, medical insurance, including office-based visits; Part C, Medicare Advantage Plans (i.e., HMO or PPO); and Part D, prescription drug coverage. To qualify for Part D, patients must join a plan run by an insurance company or other private company approved by Medicare. Each plan can vary in cost and formulary.27 A study of all patients with cancer from January 1, 1999, to December 31, 2003, estimated that patient deductibles and co-insurance expenses averaged 7% for Medicare 
Part A and 20% for Part B.11

The American Medical Association Current Procedural Terminology (CPT) codes form the basis for physician reimbursement and are used by the Centers for Medicare and Medicaid Services (CMS) and national government and commercial payers.28,29 The CPT Evaluation and Management ICD-9 Diagnosis Code most often used for billing associated with treatment of men with PCa is 
185: Malignant neoplasm of prostate. Other CPT codes are: 

11981: Insertion, non-biodegradable drug delivery implant

11982: Removal, non-biodegradable drug delivery implants 

11983: Removal with reinsertion, non-biodegradable drug delivery implant. 

CMS reimburses the cost of PCa agents for Medicare beneficiaries 65 years of age and older if used according to the drug label's list of approved indications. Most drug manufacturers offer patient assistance programs to help cover costs.

The American Urological Association and the American Society of Clinical Oncology offer assistance in navigating CPT Evaluation and Management codes for office visits (Medicare Part B) and Healthcare Common Procedure Coding System (HCPCS) codes for office-based drug administration.

Data from the National Ambulatory Medical Care Survey showed that the annual age-adjusted rate of physician office visits for PCa from 1992 to 2000 was 5001/100,000 men aged 40 years or older; those 75 to 84 years of age had the highest rate of office visits. Older patients were more likely to have regular outpatient visits for therapeutic hormonal injections, perhaps reflecting less aggressive therapy for localized disease.30,31

In determining PCa treatment, physicians should discuss preferences, values, and expectations with patients, including life expectancy, adverse events, and costs. Treatment can result in cognitive limitations, depression/anxiety, fatigue, pain/functional limitations, and impact on sexual function that can last more than 10 years following treatment.32 Indirect costs of care include pain/suffering, lost productivity, transportation, extra household help, special diets, retraining, education, and medical supplies.33 Although no studies have yet quantified the effect of total costs associated with PCa care, such costs can negatively affect QoL.34



Future research

Limited empirical data exist on the influence of societal and/or patient out-of-pocket costs on patient and physician decisions about cancer care. The American Society of Clinical Oncology Cost of Care Task Force recommends several targets for future research, including physician-patient communication, medical decision making, and defining value in specific treatment options.35 Such studies are essential in considering treatment options in an era of increased economic scrutiny. In addition, the incorporation in future clinical studies of biomarkers showing the utility of an agent for a specific patient population may be required to ensure optimal use and secure payment by Medicare and other insurance providers.

HOW TO TAKE THE POST-TEST: To obtain CME credit, please click here after reading the article to take the post-test on myCME.com.