February 11, 2015
Sugar Cane Laborers Dying of Chronic Kidney Disease
the Renal and Urology News take:
Thousands of sugar cane harvesters in Nicaragua and El Salvador are dying of chronic kidney disease (CKD), reports the Latin Post, and their disease possibly could have been prevented or treated.
Researchers say that a majority of sugar cane workers in Chichigalpa, Nicaragua, for example, have no major CKD risk factors, such as diabetes or hypertension. Yet, 68% percent of the men have CKD and the average worker is dying at age 48. It's a deplorable situation.
Field owners often blame alcoholism. The opposing side cite poor working conditions, including long hours in the field and dehydration. While labor rights legislation to protect workers exists, the mandates are frequently ignored. So far, pesticides haven't been linked to the problem.
Filmmaker Ed Kashi created the documentary "Under Cane" for La Isla Foundation to shed light on this shocking health crisis in the hopes of stirring greater action. The few groups already working to improve the situation have been facing an uphill battle.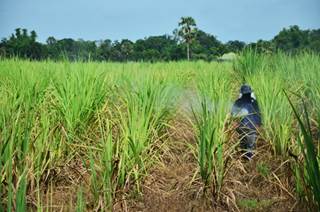 Numerous sugar cane workers are dying of CKD, impacting communities in Nicaragua and El Salvador.
The Central American nation Nicaragua, which is topped by Honduras and sits atop of Costa Rica, has six basic labor rights.
Those labor rights include: decent working conditions; freedom of association; collective bargaining; elimination of forced labor and obligatory overtime; elimination of discrimination; and elimination of child labor, according to a report originally published by ASEPROLA.
That said, those six basic rights are routinely violated on the sugarcane fields of Nicaragua and El Salvador, where fatal but preventable disease run rampant due to…
This article originally appeared
here.
Newsletter Signup
NEPHROLOGY & UROLOGY NEWS