February 25, 2015
Screen CKD Patients for Chronic Pain, Study Suggests
the Renal and Urology News take:
Nephrologists should pay close attention to pain medication usage by Chronic Kidney Disease (CKD) patients to avoid possible harms, suggest researchers of a new study and editorial.
The study, published by the Clinical Journal of the American Society of Nephrology (CJASN), finds chronic pain is common among men and women with CKD with a significant link between pain severity and medication usage--some inappropriate. Investigators cited improper dosing as well as use of medications with potential nephrotoxicity.
For the study, the researchers studied the Safe Kidney Care cohort in Baltimore, Maryland. Of 308 participants with pre-dialysis CKD, 187 (60.7%) reported chronic pain.
Factors associated with greater pain severity included arthritis, taking 12 or more medications, and impaired physical function.
Mild and severe chronic pain were associated with 3 and 5 times the odds, respectively, of taking analgesics with a drug-related problem. The rate of usage per participant increased as the pain scale rose from no pain to severe chronic pain.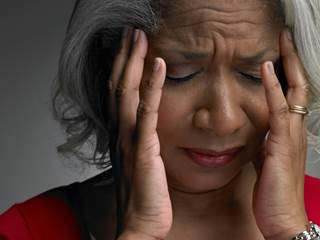 Some pain in CKD patients is associated with improper use of analgesics.
Chronic pain is common in individuals with kidney disease, and in some patients this is associated with improper use of pain medications. The findings come from a study appearing in an upcoming issue of the Clinical Journal of the American Society of Nephrology (CJASN).
Because chronic pain in patients with chronic kidney disease (CKD) is not fully understood, Jeffrey Fink, MD, MS, Juliana Wu, BS (University of Maryland School of Medicine), and their colleagues examined information on pain and pain medication use in…
This article originally appeared
here.
Newsletter Signup
NEPHROLOGY & UROLOGY NEWS