January 05, 2009
GFR Threshold for CKD Challenged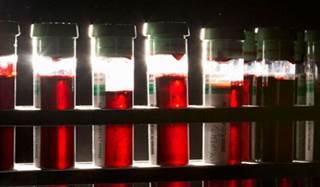 What is a normal GFR for a 75-year-old woman would be misdiagnosed as CKD under current guidelines.
Controversy illustrates the problems that researchers face in arriving at "normal" clinical values.




Agreement on what are normal values in medicine often is a prerequisite to the development of clinical guidelines. But what happens if guidelines are based on arguable definitions of normal?
The result could be the misdiagnosis of patients, as contended recently by Richard J. Glassock, MD, emeritus professor at the David Geffen School of Medicine, University of California, Los Angeles, and U.K. nephrologist Christopher Winearls, MD. Drs. Glassock and Winearls challenged guidelines for diagnosing CKD and assert that many individuals are being wrongly diagnosed as having renal disease.
First, some background. Last October, the U.S. Renal Data System (USRDS) announced that a 30% increase in CKD over the past decade had prompted this division of the National Institute of Diabetes and Digestive and Kidney Diseases (NIDDK) to issue its first-ever separate report documenting the magnitude of this condition. According to the USRDS, CKD affects an estimated 27 million Americans. The accuracy of this estimate, however, depends on what glomerular filtration rate (GFR) is considered normal.
Dr. Glassock observed that the CKD definition used by the National Kidney Foundation (NKF) Kidney Disease Outcomes Quality Initiative (KDOQI) guidelines "encompasses a significant number of normal people and erroneously—at least in my opinion—defines them as having disease.
When patients are diagnosed with CKD but don't have it, the potential harm ranges from causing them anxiety and worry to undergoing expensive testing to possibly even losing their health insurance."
The controversy stems from the fact that serum creatinine measurements are done in nearly all inpatients and a high percentage of outpatients, even those simply making routine visits for preventive primary care. "Whenever a serum creatinine test is done, an estimated glomerular filtration rate, or eGFR, is also calculated according to the standard MDRD [Modification of Diet in Renal Disease study] equation," Dr. Glassock explains.