May 11, 2016
CKD Is a Risk Factor for UTUC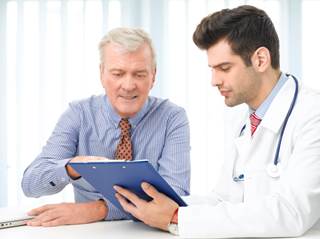 Researchers found elevated incidences of upper tract urothelial carcinoma (UTUC) in patients with CKD.
Chronic kidney disease (CKD) is a risk factor for upper tract urothelial carcinoma (UTUC), a study found.
Using Taiwan's Longitudinal Health Insurance Database, Jeng-Sheng Chen, MD, of Sinying Hospital in Sinying, and colleagues compared 45,321 CKD patients and 181,284 age- and gender-matched controls. The CKD group had a significantly higher incidence UTUC than the controls (0.22% vs. 0.07%). In multivariate analysis, CKD was associated with a 63% increased risk UTUC, investigators reported in Medicine (Baltimore) (2016;95:e3255). The risk increased to 72% after excluding patients who progressed to dialysis and kidney transplantation. Results also showed that female gender was associated with a 38% increased UTUC risk.