June 13, 2014
Cardiovascular Events Hike CKD Patients' ESRD Risk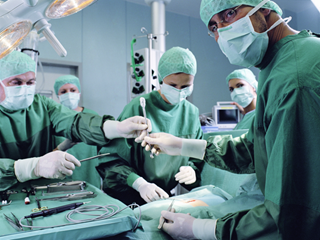 Heart failure, myocardial infarction, or stroke also increase the risk of death prior to ESRD.
Cardiovascular events increase the risk of end-stage renal disease (ESRD) and death prior to ESRD among patients with stage 3-5 chronic kidney disease, a study found.
A team led by David Naimark, MD, of the University of Toronto, conducted a retrospective study of 2,964 patients referred to a nephrology clinic at Sunnybrook Health Sciences Centre in Toronto. Cardiovascular (CV) events (heart failure, myocardial infarction, or stroke) occurred in 447 patients (15%) and ESRD developed in 318 (11%), according to findings published online ahead of print in Circulation. In addition, 446 patients (15%) died prior to ESRD. A CV event increased patients' risk of ESRD and all-cause mortality (ACM) prior to ESRD by 5.3 times and 4.1 times, respectively.
"CV events are common patients with CKD stages 3-5 and are associated with a substantial increase in the risk of ESRD and ACM prior to ESRD," the authors concluded. "Intensive primary and secondary prevention strategies may help attenuate this risk."