July 03, 2015
Trauma May Increase Cardiovascular Disease Risk in Women
This article originally appeared
here.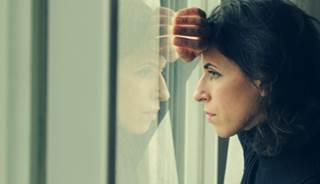 PTSD and Diabetes Onset in Women
(HealthDay News) -- Women who have experienced a traumatic event or develop posttraumatic stress disorder (PTSD) face an increased risk of cardiovascular disease (CVD), a new large study suggests. The report was published online in Circulation.
Jennifer Sumner, Ph.D., an epidemiologist at Columbia University's Mailman School of Public Health in New York City, and colleagues reviewed data from 49,978 women who took part in the Nurses' Health Study II. Almost 35,000 of the women had been through a traumatic event. Just under 10,000 women had symptoms of PTSD. During the 20-year follow-up period, 548 women developed CVD.
For women with severe PTSD, the researchers found a 60% higher risk of CVD compared to women who hadn't experienced any trauma. The CVD risk was increased 45% for women who experienced a traumatic event but didn't develop PTSD.
"PTSD is twice as common in women as in men. Approximately 1 in 10 women will develop PTSD in their lifetime," Sumner told HealthDay. "Research has begun to suggest that rates of CVD are higher in people with PTSD. However, almost all research has been done in men." Besides being a psychological problem, PTSD also increases the risk of chronic disease, Sumner said.
Sources
Sumner, et al. Circulation, published online before print June 29, 2015; doi: 10.1161/CIRCULATIONAHA.114.014492.