October 22, 2015
Older Blood Appears Safe for Surgery Patients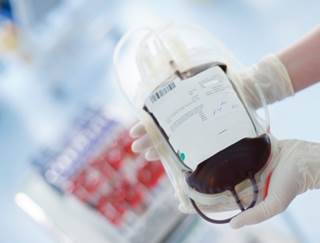 Blood storage duration doesn't affect complications or mortality rate among cardiac surgery patients.
(HealthDay News) -- Cardiac surgery patients given blood stored for more than 6 weeks face no greater harm than those who get blood donated within 2 weeks, according to a research letter published in the Journal of the American Medical Association.
Ulrik Sartipy, M.D., Ph.D., an associate professor in the department of molecular medicine and surgery at the Karolinska Institute in Stockholm, and colleagues focused on 47,071 cardiac surgeries performed in Swedish hospitals between 1997 and 2012. A little more than one-third (36.6%) were transfused with red blood stored for less than 2 weeks. Roughly one-quarter (26.8%) got 2- to 4-week-old blood, while nearly one in 10 (8.9%) received blood stored between 4 and 6 weeks. More than one-quarter (27.8%) received blood of various ages.
After looking at the risk for post-surgical complications or death at one month, 2 years, and 10 years out, the team determined that older blood posed no greater risk to cardiac surgery patients than fresher blood.
"Since the principles for blood storage are very similar across the western world, I think it is safe to say that our findings should indeed be applicable to an American context," Sartipy told HealthDay. It's also reasonable to assume that the findings "would apply to other surgical situations beyond heart surgery," he added.
Source