March 17, 2016
Individuals Exposed to Violence May Have Greater CVD Risks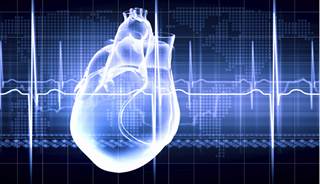 Women exposed to violence were found to have increased carotid artery intima media thickness.
HealthDay News — For women, exposure to certain types of violence is associated with increased subclinical cardiovascular disease in midlife, according to a study presented at the American Heart Association's Epidemiology and Prevention/Lifestyle and Cardiometabolic Health 2016 Scientific Sessions, held from March 1 to 4 in Phoenix.
Mario Flores, MD, from the Insto Nacional de Salud Publica in Cuernavaca, Mexico, and colleagues examined the correlation of childhood and adult exposure to violence and carotid artery intima-media thickness (IMT) in 634 disease-free women. Participants retrospectively responded to 12 violence-related items from the Life Stressor Checklist.
The researchers found that the prevalence of neglect was 8.2% in childhood, while the prevalences of observed, sexual, and physical violence were 22.2% 6.9% and 8.2%, respectively. The corresponding prevalences were 17.4% 21.6% 10.4% and 27.4% in adulthood. Exposure to sexual violence in childhood was associated with IMT in midlife, although the correlation was not significant. In adulthood there was a correlation for exposure to physical violence and IMT, compared with unexposed women (multivariable-adjusted mean percent difference, 2.3%). For women who reported physical violence versus those who did not, the multivariable-adjusted odds ratio for carotid atherosclerosis was 1.69.
"Both society and the health care sector need to be aware of the importance of exposure to violence and its impact, not only on social well-being but also on women's long-term health," Flores said in a statement.
One author disclosed financial ties to AstraZeneca.
Click here for more information on the AHA's Epidemiology and Prevention | Lifestyle and Cardiometabolic Health 2016 Scientific Sessions.
Source
Violence linked to early signs of blood vessel disease in women. American Heart Association Meeting Report Abstract P202 [news release]. Dallas, TX: American Heart Association. Published March 3, 2016. Accessed March 17, 2016.