December 01, 2015
Endovascular Treatment Beats tPA Alone for Stroke Patients
This article originally appeared
here.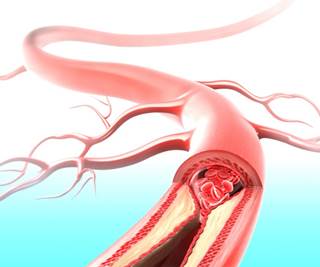 Patients who had procedure were more likely to have functional independence after 90 days.
(HealthDay News) -- Endovascular therapy with mechanical thrombectomy in ischemic stroke is superior to standard treatment with tissue plasminogen activator (tPA) for preserving brain function, according to research published in the Journal of the American Medical Association.
Saleh Almenawer, MD, a neurosurgeon at McMaster University in Hamilton, Canada, and colleagues combined data from 8 trials involving 2,423 stroke patients, including 1,313 who underwent endovascular therapy with mechanical thrombectomy and 1,110 who received standard medical care with tPA.
The researchers found that 44.6% of patients who underwent endovascular therapy with mechanical thrombectomy experienced functional independence at 90 days, compared with 31.8% of patients treated with tPA. There were no significant differences in rates of symptomatic intracranial hemorrhage within 90 days or all-cause mortality at 90 days between the 2 groups.
Stroke patients appeared to have the best outcomes if doctors used an angiogram to locate the clot, if the latest device was used, and if patients were given tPA before clot removal, Almenawer told HealthDay. "The combination therapy is perhaps the way to go," he said. "When stroke patients arrive to the hospital, the protocol should be followed. The intravenous tPA should be administered and the angiogram should be performed to locate the blockage."
Sources
Badhiwala JH, Nassiri F, Alhazzani W, et al. Endovascular Thrombectomy for Acute Ischemic Stroke. JAMA. 2015;314(17):1832-1843. doi:10.1001/jama.2015.13767.