June 30, 2015
Reoperation Rate Low After HoLEP for Enlarged Prostate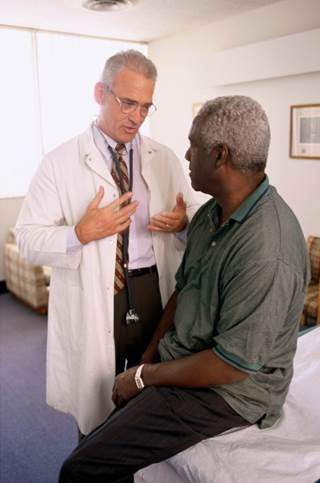 Ten years after the laser procedure, no reoperation was needed for 95% of patients treated for symptomatic benign prostatic hyperplasia.
Holmium laser enucleation of the prostate (HoLEP) for managing symptomatic benign prostatic hyperplasia is associated with a low long-term reoperation rate, according to study findings presented at the Canadian Urological Association annual meeting in Ottawa.
Mohamed A. Elkoushy, MD, an endourology fellow at McGill University Health Centre in Montreal, and colleagues analyzed data from 1,216 patients who underwent HoLEP. Of these, 37.2% presented with indwelling urethral catheters. Patients had a mean prostate volume of 94.8 cc.
After a mean follow-up of 7.3 years, 52 patients (4.3%) required a reoperation for recurrent lower urinary tract symptoms, including 13 patients (1.07%) with residual/recurrent adenoma, 14 (1.15%) with bladder neck contracture, and 25 (2.05%) with de novo urethral stricture.
The rate of freedom from post-HoLEP reoperation was 96.9% at 5 years and 95.1% at 10 years, Dr. Elkoushy reported.
In multivariate analysis, small prostate size (less than 62 cc) and a history of previous prostate surgery predicted recurrence of adenoma.
In addition, the study found that bladder neck contracture was significantly associated with smaller prostate glands (less than 54 cc), whereas longer operative time and postoperative catheterization were significantly associated with postoperative urethral stricture.