June 15, 2015
Lymph Node Density May Predict Outcomes in Node-positive Bladder Cancer
the Renal and Urology News take:
Lymph node density predicts clinical outcomes in bladder cancer patients with positive lymph nodes following radical cystectomy, finds a new meta-analysis of 14 studies, published in BMC Cancer.
If validated prospectively, some believe lymph node density should be added to the current American Joint Committee on Cancer (AJCC) staging system. Previous studies have indicated that lymph node density is superior to the tumor-node-metastasis (TNM) classification system for predicting survival in these particular patients, in part because it reduces confounding.
Lymph node density is calculated by dividing the number of positive lymph nodes by the total number of nodes examined. It takes into account the potential therapeutic value of a pelvic lymph node dissection. "Although LN density may be related to histological processing and the extent of pathologic review, it is most likely a reflection of the quality and extent of pelvic LN dissection," explained investigators led by Ja Hyeon Ku, MD, of Seoul National University Hospital, in Seoul, Korea. An appropriate cutoff value still needs to be clarified.
The meta-analysis involved a total of 3,311 patients. Higher lymph node density was significantly linked with 53% worse odds of disease-specific survival. The pooled hazard ratio for overall survival was 45%.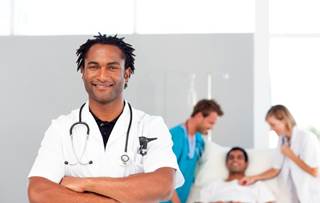 Remote Ischemic Preconditioning Reduces Acute Kidney Injury
Although lymph node (LN) status and the LN burden determine the outcome of bladder cancer patients treated with cystectomy, compelling arguments have been made for the incorporation of LN density into the current staging system. Here, we investigate the relationship between LN density and clinical outcome in patients with LN-positive disease, following radical cystectomy for bladder cancer
Radical cystectomy with lymph node (LN) dissection remains the standard treatment for patients with muscle-invasive urothelial carcinoma of the bladder, and also for non-muscle-invasive disease, refractory to intravesical therapy....Read more
This article originally appeared
here.
NEPHROLOGY & UROLOGY NEWS