June 10, 2015
Bladder Cancer Risks Not Increased in Diabetes Patients
the Renal and Urology News take:
Bladder cancer risk and mortality are not increased among people with type 1 or type 2 diabetes, according to a large, retrospective study published in BMJ Open. Those with elevated hemoglobin A1C, or more severe diabetes, also don't appear to have greater risks.
European researchers could not rule out the possibility of a protective effect from diabetes medications, such as metformin, however.
For the study, investigators led by Frank de Vries, MD, of Utrecht University in the Netherlands compared 329,168 diabetes patients to a similar number of controls without any form of the disease, using comprehensive, population-based data from the U.K.'s Clinical Practice Research Datalink. Patients were clinically diagnosed and taking diabetes medications for type 1 or type 2 diabetes (women with gestational diabetes were excluded). The researchers also accounted for other pertinent patient factors, such as smoking history.
After analysis and adjustment for relevant factors, the researchers did not detect a significantly increased risk of bladder cancer nor increased cancer-related mortality. While these results are encouraging, randomized trial data are still needed, they highlighted.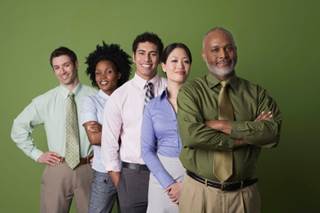 Researchers found no association between diabetes and urinary bladder cancer risk and mortality.
The global 2013 estimate of diabetes mellitus prevalence among adults (aged 20–79 years) was 8.3%, affecting 382 million adults in the world and 6.6% in the UK. Between 2010 and 2030, the number of adults with diabetes in developing countries is expected to increase by 69%, and by 20% in developed countries. In 2012, more than 400,000 cases of urinary bladder cancer (UBC) occurred worldwide, making it the seventh most common type of cancer. It is more frequent in men than in women, and age is now widely accepted as the greatest single risk factor for developing UBC. Cigarette smoking and specific occupational exposures, such as carcinogenic dyes for painters and some genetic polymorphisms, are the other main known causes of UBC...read more
Renal and Urology News Articles
NEPHROLOGY & UROLOGY NEWS