September 11, 2015
Longer CRRT May Deplete Carnitine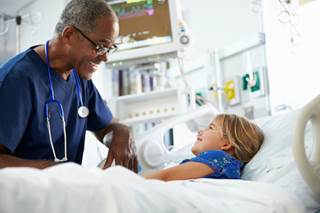 Intervention Reduces Urinary Tract Infection Risk in Kids
Longer time on continuous renalreplacement therapy (CRRT) is associated with carnitine deficiency in children, according to a new study.
Kristen Sgambat, MD, and Asha Moudgil, MD, of the Children's National Health System in Washington, D.C., studied 42 children receiving CRRT for acutekidney injury. At baseline, 30.7% and 35.7% of the patients were deficient in total and free carnitine, respectively, the researchers reported in a paper published online ahead of print in Hemodialysis International. These proportions rose to 64.5% and 70% within 1 week, 80% and 90% by 2 weeks, and 100% and 100% after receiving CRRT for 3 weeks or more.
Total and free carnitine levels negatively correlated with days on CRRT Patients with total and free carnitine deficiency had a 5.9 and 4.9 greater odds of death than those with normal levels, according to the investigators. "Carnitine is significantly and rapidly depleted with longer time on CRRT, and carnitine deficiency is associated with increased mortality," the authors concluded.