March 26, 2015
Commission Seeks to End AKI Deaths by 2025
the Renal and Urology News take:
Initiative 0by25, launched by a commission from The Lancet and the International Society of Nephrology (ISN), calls for preventable deaths from Acute Kidney Injury (AKI) to be eliminated by the year 2025.
1 in 5 adults admitted to a hospital worldwide develops AKI, according to new estimates from the Commission. Yet, most cases can be prevent or treated with peritoneal dialysis at low cost.
To achieve their ambitious goal, the Commission will go on a fact-finding mission to clarify the problem of AKI in various countries. It will also raise awareness to improve patient care based on 5 Rs: individual risk, recognition of AKI, response, renal support, and rehabilitation. The final goal is to gather funding from governments, charities, and other stakeholders.
In high-income countries, AKI often results from surgery and medications delivered during hospitalizations. In low- and middle-income countries, the condition develops following infections or toxin exposure.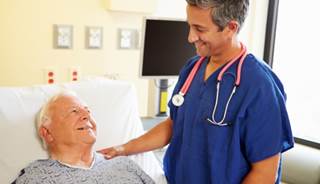 Surgery urinary retention risk factors
Preventable deaths caused by acute kidney injury (AKI) could be nearly eliminated in just 10 years, according to leading medical experts. This often forgotten condition - which affects around 13 million people every year and contributes to 1.7 million deaths annually -- is preventable and can be treated for as little as $US150 per patient.
A major new Commission from The Lancet and the International Society of Nephrology (ISN) reports on an ISN initiative, launched in 2013, which calls for preventable deaths from AKI to be eliminated by 2025 (0by25).
This article originally appeared
here.
NEPHROLOGY & UROLOGY NEWS